Entry to the Register
Applicants to the Accredited Register of Foot Health Practitioners must be trained to Level 4 Diploma in Foot Health Practice - and must have received 10 days of accredited practical training. With this training an applicant can apply to the Register by Route A.
Applicants with training that does not meet the criteria above must undertake and pass a Test of Competence before registration can be granted. The Test of Competence is in two parts: 1. Theory and 2. Practical. This is Route B.
The Test of Competence can be taken at the College of Foot Health Practitioners at Blackheath in the West Midlands but should be booked through the Alliance's Colwyn Bay office. For public protection the Test of Competence is designed to ensure the absolute ability of fitness to practice.
The Alliance of Private Sector Practitioners is a professional membership association with Podiatrist and Foot Health Practitioner members...
---
Podiatrist members are registered with the Health and Care Professions Council
---
Foot Health Practitioner members are listed on the Accredited Register of Foot Health Practitioners
---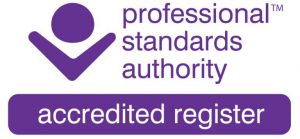 The Alliance has three grades of membership...
a) Membership is the regular grade for those qualified and working in the profession. Members display the designation MPSPract
b) Fellowship is the senior grade awarded in recognition of academic achievement. Fellowship is awarded where a Member has pursued and successfully completed any three of the advanced practice courses offered by the College of Foot Health Practitioners in addition to their initial qualification, or has pursued training deemed to be equivalent. Fellows display the designation FPSPract -these are the two 'working grades'....
c) Honorary Membership is awarded to persons who have supported or given valuable service to the Alliance, or have administrative association with the Alliance. Awarding Honorary Membership is one way that the Alliance can recognise and say 'thank you' to those who have made contribution to Foot Health Practice.
The Alliance is led by a team of Executive Directors, each of whom leads on their areas of expertise. Janet Taylor is the Managing Director and Registrar. Gilly Taylor-Munt is the Development and Compliance Director. John Falkner-Heylings is the Director of Education.
The Alliance is guided by the involvement of lay persons and members of the public in matters of discipline.
In instances where conflicts of interest can be seen to arise, an Ethics Committee of lay persons meets to consider the issues and make recommendations for the guidance of the Directors who will then act accordingly to allay or prevent the issue arising in the future.
---
---
The Alliance adopts the Nolan Principles for its guidance:
Selflessness Holders of public office should act solely in terms of the public interest. They should not do so in order to gain financial or other benefits for themselves, their family or their friends.
Integrity Holders of public office should not place themselves under any financial or other obligation to outside individuals or organisations that might seek to influence them in the performance of their official duties.
Objectivity In carrying out public business, including making public appointments, awarding contracts, or recommending individuals for rewards and benefits, holders of public office should make choices on merit.
Accountability Holders of public office are accountable for their decisions and actions to the public and must submit themselves to whatever scrutiny is appropriate to their office.
Openness Holders of public office should be as open as possible about all the decisions and actions that they take. They should give reasons for their decisions and restrict information only when the wider public interest clearly demands it.
Honesty Holders of public office have a duty to declare any private interests relating to their public duties and to take steps to resolve any conflicts arising in a way that protects the public interest.
Leadership Holders of public office should promote and support these principles by leadership and example.